18th September 2019 / by Cathay Investments
Cathay Investments purchases Warehouse One
Cathay Investments purchases Warehouse One
London 17/09/19
Cathay Investments 2 Limited (Cathay) purchases Warehouse One Distribution Limited (WH1) a leading warehouse storage and contract logistics business.
About the acquisition of WH1
Cathay is purchasing WH1 as part of its commitment to expand its distribution and 3PL business. Ben Chaing, CEO of Cathay says "Cathay is pleased to announce its acquisition of WH1. WH1 will work together with our existing 3rd party logistics provider Amethyst Group Limited (Amethyst) and our freight forwarders PNC Global Logistics UK Limited (PNC). Together our three logistics businesses can offer an enhanced range and quality of services to the customers of all companies."
Liam Lee, a departing shareholder, says "the deal with Cathay represents an exciting step in the evolution of WH1. I would like to take this opportunity to thank our staff and loyal customer base for their support over the last 14 years.  I firmly believe that Ben and the team at Cathay are ideally positioned to take WH1 to the next level."
Cathay Investments 2 Limited was advised by Mayo Wynne Baxter LLP (Edward Coxall and Jonathan Clays). The shareholders of WH1 were advised by Grant Thornton Corporate Finance (Pete Terry, Joe Pollard and Brad Seekings) and Knights plc (David Easdown and Pearse Connery).
About WH1
WH1 provides
400,000 square feet of warehousing space across four sites including HMRC bonding
Fulfilment services including pick, pack and dispatch
Integrated stock control and reporting systems
A fully integrated supply chain solution
57 trucks in its freight service
MHRA and upper tier COMAH approved
About Amethyst
Amethyst has many years of experience within the logistics industry and is a third party logistics provider for warehousing and distribution services across a number of sectors, including fashion, toys, cosmetic and baby goods. They provide bespoke systems and support to manufacturers, retailers, wholesalers and distributors, as well as services to on line e-fulfilment customers. Amethyst has recently opened a new super-hub in its main location in Wellesbourne.
https://www.amethystgroup.co.uk/
About Cathay
Cathay, together with its sister company Cathay Investments Limited owns several companies in the chemical and distribution industries. As a forward-looking investment company Cathay spends time and resources to develop group companies to achieve their full potential and provide positive experiences for customers and trading partners. In addition to Amethyst & PNC, Cathay group companies include Euroresins, a Europe wide distributor of resin, glass fiber and other products for the composites industry; Lantor, a Dutch manufacturer of composite materials and cable products; Marpex, a chemical distributor; ESP, a manufacturer of medical models and optical equipment; Perkins Group Services, a distributor of toys and stationery; and The Original Poster Company, a producer and distributor of greetings cards.
For more information, please contact Simon Chaing at [email protected] 02087225951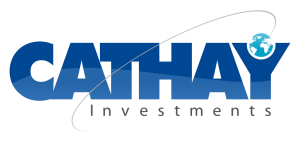 Recent Posts
---