1st July 2014 / by admin
Cathay Investments 2 acquires Perkins Group Services
Cathay Investments 2 Limited is pleased to announce the acquisition of Perkins Group Services Limited as of July 2014.
Perkins is a distributor of toys and stationery to the multiple retail market across the UK. Established in 1982, it has since grown substantially in the market through its experience in the trade and now deals with national groups with over 1200 stores.
Their early success allowed them to venture further into Asia, leading to the founding of Humatt Limited, a company linked to Perkins now owned by Cathay Investments 2. Humatt Limited acts as a supply company for the Far East, which deals in carton quantities to wholesalers and direct depot facilities.
The company has a vast amount of experience within the team with the majority serving as long standing employees. This has allowed them to develop strong long term relations with their customers such as McColls Retail Group and The Co-operative Group.
Ben Chaing, Managing Director of Cathay Investments 2 said, "We are very excited to introduce Perkins as the first toys and stationery distributor in the group. We recognise the synergies between the companies and are keen to offer our expertise to further develop the business. Our aim is to expand Perkins into new markets together with growth through acquisition and look forward to the positive future that lies ahead of us."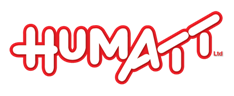 Recent Posts
---