12th April 2022 / by Cathay Investments
Cathay acquires Mercian Logistics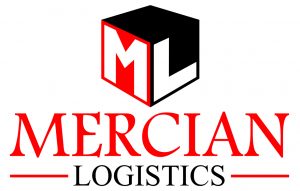 12 April 2022: Cathay Investments acquires Mercian Logistics, a logistics business based in Hereford providing distribution, storage and fulfilment services to a range of customers across the UK.
Mercian Logistics offers a full range of parcel collection and delivery services including timed deliveries, security and fragile services and additional insurance where required. As members of APC and the Pallex group, Mercian provides transport solutions of all sizes across the UK and Europe, offering a complete fulfilment service from storage, picking, packing and delivering.
The acquisition becomes another addition to the ever-growing logistics sector within the Cathay Investments group of companies. One of which is Amethyst Group, a third-party logistics provider offering warehousing and distribution services. Operating from 650,000 sq ft of warehouse space across three sites, including within the Golden Triangle of logistics, Amethyst is well equipped to provide flexible solutions to help businesses to grow.
Ben Chaing, Managing Director of Cathay says: "Cathay Investments is pleased to announce the purchase of Mercian Logistics. After what has been such a difficult period for many, coming out of Covid with this acquisition shows the group's strength and commitment to expand its logistics arm. Mercian Logistics will naturally compliment our existing logistical and freight forwarding companies, Amethyst Group, Warehouse One and Amethyst Global Freight, and we are very much looking forward to working together."
Chris Stone, Managing Director of Mercian says: "We are delighted to be joining the Cathay group and see this as the next step in Mercian's development in being able to offer our clients a single supplier solution for all their logistics needs, we are very excited about our future together, it's a move that strengthens both companies and positions us fantastically for the future opportunities that we see."
About Cathay Investments
Cathay Investments owns several companies focusing on the chemical, logistics and distribution industries. As an acquisitive company, Cathay are proactive on developing newly acquired companies and helping them to achieve their full potential by integrating them within the group. Based in Croydon, Cathay owns subsidiaries all across the UK as well as Europe.
More information about Mercian can be found at at their website www.mercian.co.uk or on Facebook https://www.facebook.com/mercianlogistics or LinkedIn https://www.linkedin.com/company/mercian-logistics-limited/about/
Recent Posts
---