3rd November 2016 / by admin
Amethyst Group begins building new Super-Hub
Amethyst Group Ltd is pleased to announce the design and build of their new Super-Hub, a premium addition to their existing portfolio of warehouses. Ideally located in central Warwickshire it is within close proximity to motorway networks, major parcel carrier hubs and the "Golden Triangle".
The Super-Hub is a multi-million pound investment that will encompass over 40,000 pallet positions, a three tier Mezzanine and state of the art systems. This will further strengthen their status as a leading 3PL provider in B2B, B2C and D2C fulfilment within the Toy, Nursery, Consumer and Fashion sectors.
Amethyst Group believes in establishing strong working relationships with its customers and within the retail and consumer markets by delivering exceptional levels of service.
The new Super-Hub is due to be operational for Spring/Summer 2017.
For further information please contact Allan Fosbrook, Business Development Manager
Tel: +44 (0) 7730 982907
Email: [email protected]
Web: www.amethystgroup.co.uk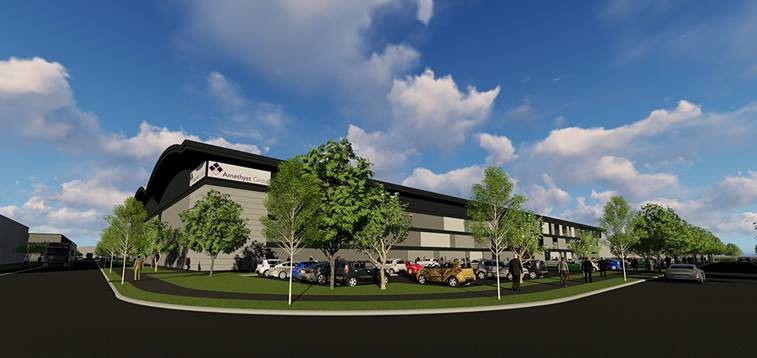 Recent Posts
---