8th October 2019 / by Cathay Investments
Cathay Investments acquires Rhys Davies Logistics
Cathay Investments acquires Rhys Davies Logistics
London 07/10/19
Cathay Investments 2 Limited (Cathay) purchases Rhys Davies & Sons Limited (RDL) a prominent logistics transport and warehousing business.
About the acquisition of RDL
Cathay is purchasing RDL, its second acquisition this year following the recent addition of Warehouse One Distribution Limited (WH1) in September. Ben Chaing, CEO of Cathay commented "We are delighted to announce our acquisition of RDL. RDL has always been determined to build long-term partnerships and exceed customer expectations. They will work together with our warehouse and logistics providers, WH1 and Amethyst Group Limited (Amethyst) along with our freight forwarders PNC Global Logistics UK Limited (PNC) to expand our logistic business nationwide and enhance the range of services we can offer."
Mark Richmond and Stephen Thomas, former directors of Rhys Davies say "Cathay's acquisition of RDL should come as very welcome news to our loyal customers, long standing partners and valued and talented employees. This investment will enable RDL to flourish into the future and will facilitate the realisation of the ambition shared by both outgoing and incoming owners. Ben and the Cathay team have a real passion for logistics and we are confident that exciting times lie ahead. RDL will continue to provide nationwide transport services whilst its warehousing and logistics capabilities will undoubtedly be bolstered as a consequence of this deal."
About RDL
Founded in 1952, RDL has a long history behind it. In the last two decades, the company has grown from a single base in South Wales to a national company with nine sites all over the UK. It mainly specialises in Total Logistics Solutions for customers who need demanding warehousing and distribution requirements. It also includes a wide range of value-added offerings which extends to end to end solution from collection of raw materials through to final delivery, QC auditing and paint mixing.
In addition to providing distribution services, RDL is also a British Retail Consortium (BRC) accredited company and manages the storage and distribution of food products. It utilises a (First In First Out) FIFO stock management system including full batch control to manage their operations.
RDL provides:
More than 560,000 square feet of warehouse space across nine sites
Fulfilment services including pick, pack and dispatch
An integrated supply chain solution
Fleet of 170 vehicles, including 150 articulated trailers
About WH1
WH1 offers contract distribution and warehousing services throughout a wide range of sectors including technology, pharmaceutical and chemicals. WH1 has extensive experience of providing fulfilment services to companies that need to outsource their storage and stock management and delivers the best ecommerce solutions for retailers and wholesalers.
About Amethyst
Amethyst has many years of experience within the logistics industry and is a third-party logistics provider for warehousing and distribution services across a number of sectors, including fashion, toys, cosmetic and baby goods. They provide bespoke systems and support to manufacturers, retailers, wholesalers and distributors, as well as services to online e-fulfilment customers. Amethyst has recently opened a new super-hub in its main location in Wellesbourne.
https://www.amethystgroup.co.uk/
About Cathay
Cathay, together with its sister company Cathay Investments Limited owns several companies in the chemical and distribution industries. As a forward-looking investment company Cathay spends time and resources to develop group companies to achieve their full potential and provide positive experiences for customers and trading partners. In addition to WH1, Amethyst & PNC, Cathay group companies include Euroresins, a Europe wide distributor of resin, glass fiber and other products for the composites industry; Lantor, a Dutch manufacturer of composite materials and cable products; Marpex, a chemical distributor; ESP, a manufacturer of medical models and optical equipment; Perkins Group Services, a distributor of toys and stationery; and The Original Poster Company, a producer and distributor of greetings cards.
For more information, please contact Simon Chaing at [email protected] 02087225951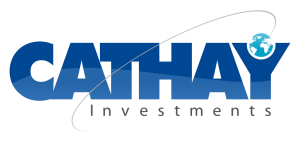 Recent Posts
---